How Shops Can Promote Auto Mechanic Job Openings on Facebook
With 79% of job applicants using social media in their job search, it is imperative for shops to be posting and sharing their job openings on social media.
Sounds easy enough, right? Well, kind of.
It turns out there are a lot of different ways to post a job openings on social media, and of course, each social platform is a little different. In order to reach the most people and increase the chances of finding qualified techs, shops should be posting jobs in as many places as possible.
For this article, we will focus on how shops can advertise job openings on Facebook.
Why Advertise Jobs on Facebook
With 2.37 billion monthly users (1.56 billion logging on daily), Facebook is the most popular social media platform — giving employers the largest potential to reach candidates on social media.
What's even better is Facebook makes it pretty easy to share job openings — giving employers a number of free and paid options to advertise for employment.
How to Advertise Jobs on Facebook
Write a Facebook Post
The easiest, and most obvious, way to promote job openings on Facebook is by writing and sharing a post from your shop's Facebook page. When sharing a job opening via a Facebook post, make sure to keep it short and to the point. There's no need to include the entire job description and required qualifications. Instead, write a quick post announcing you're hiring and include a link to the career page on your website or job posting on a job board.
Boost a Job Post on Facebook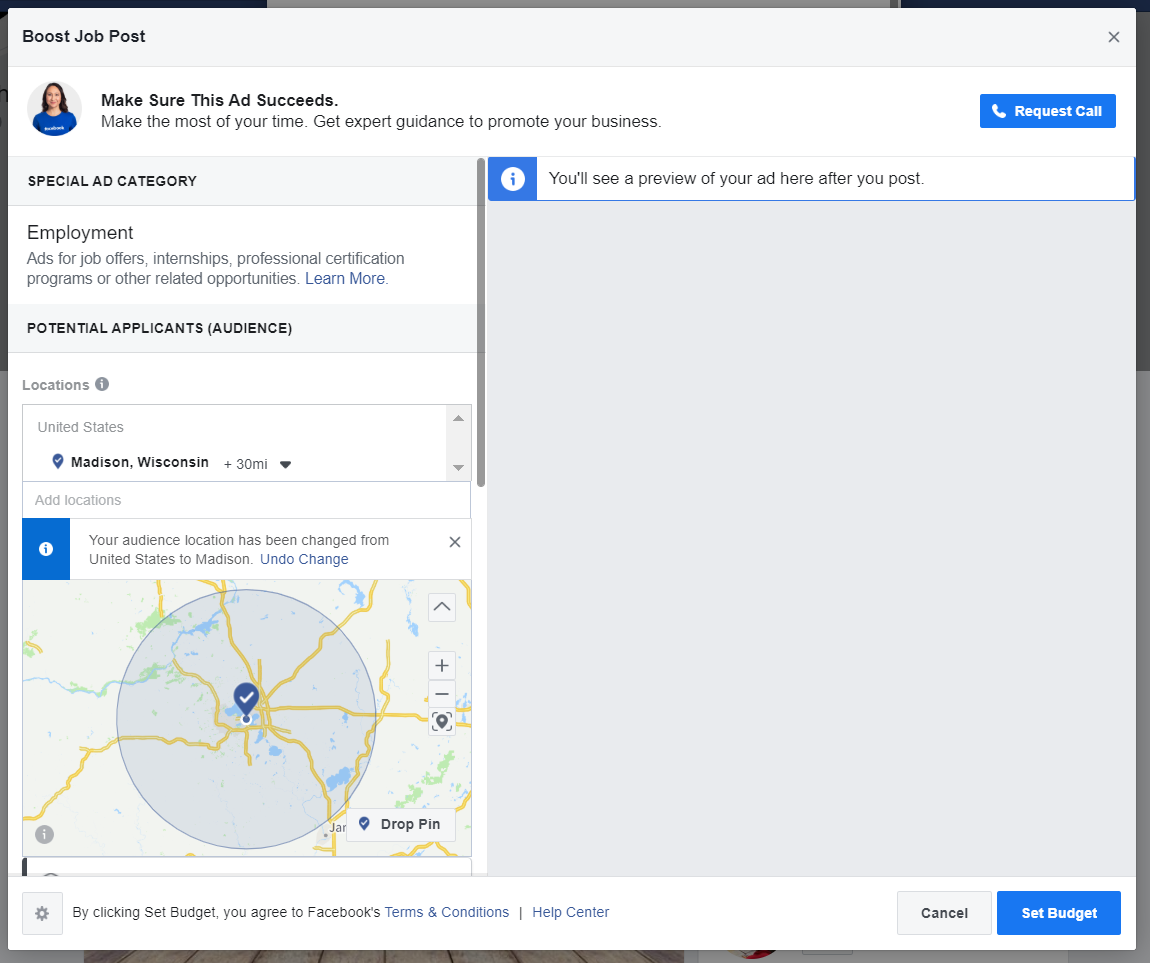 For any post you create on Facebook, you have the option to pay to "boost" the post to reach a larger audience. When you boost a post, you're able to choose a location for where your post will be visible, choose how many days you'd like your post boosted for, and set your budget.
For additional instructions, check out: How to Boost a Job on Facebook.
Create a Facebook Ad
In addition to boosting a post, Facebook also gives you the option to create an ad. While boosting a post is definitely easier and less time-consuming, creating an ad campaign offers more customization options, such as:
Additional ad placement options
More control over how the ad looks
Advanced targeting capabilities
Add a Jobs Tab to Your Facebook Page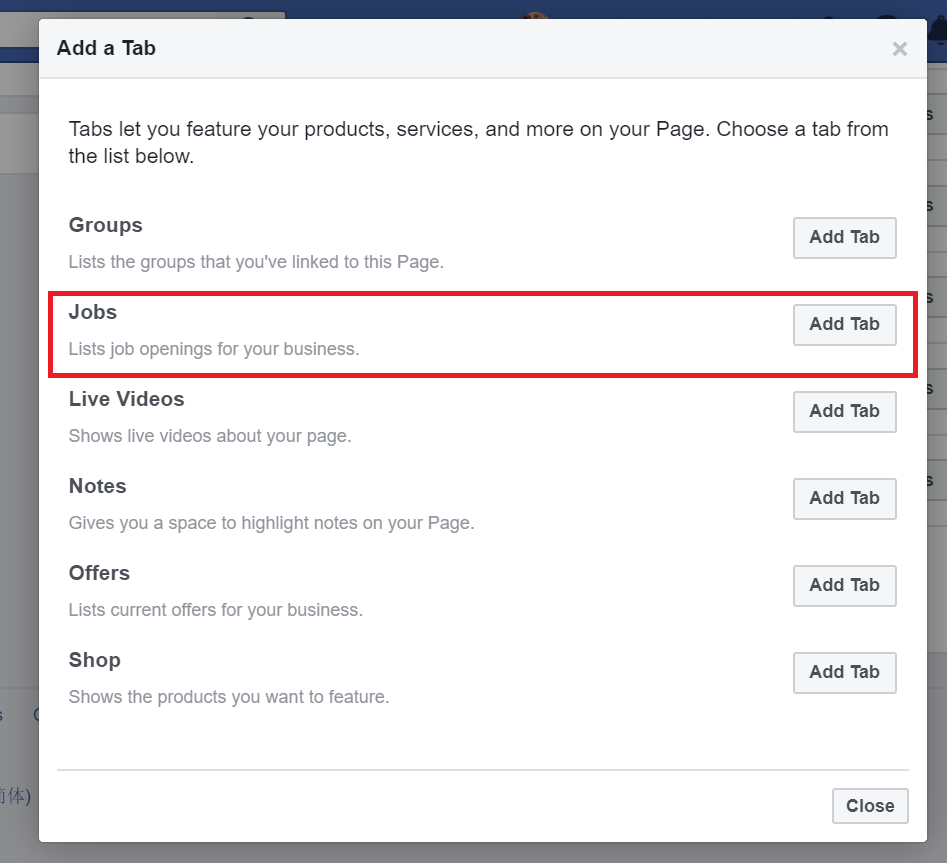 Another great way to bring attention to your job openings is to add a Jobs tab to your shop's Facebook page so that there is a dedicated area for candidates to see your open jobs. Most Facebook page templates do not show a Jobs tab by default. So, in order to add it, you will need to update your template within the settings of your Facebook page.
For additional instructions, check out How to Add Jobs Tab to Your Facebook Page.
Post Jobs in Facebook Groups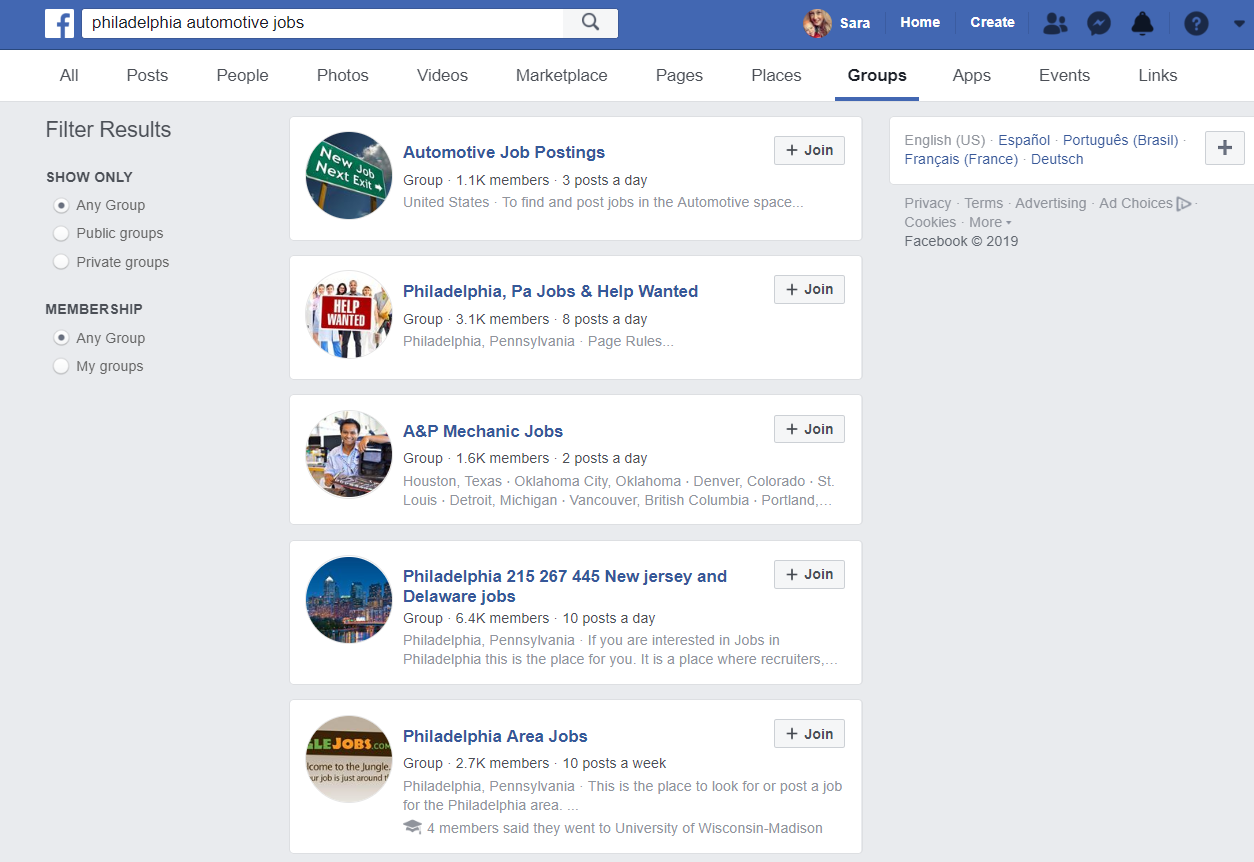 An often forgotten place to post jobs on Facebook is within Facebook groups. This does require some research upfront to find and identify groups where it makes sense to post your job openings, but, when done strategically, get your job opening in front of an awesome applicant pool.
For tips on how to find Facebook groups, check out How to Find Groups on Facebook.